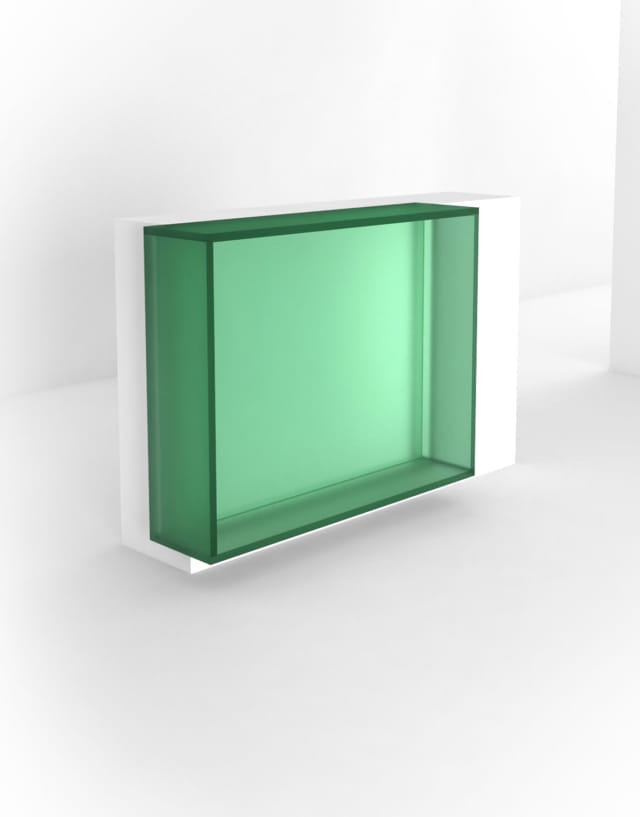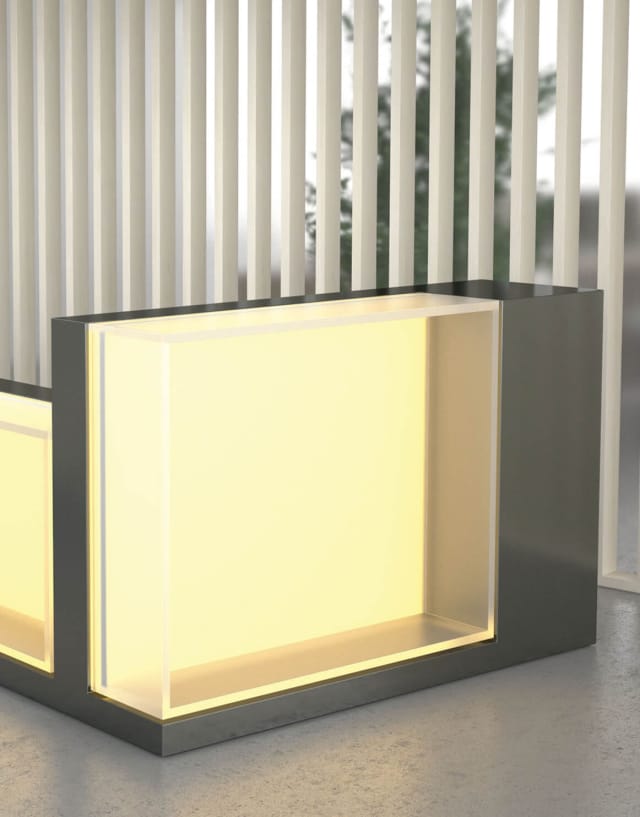 600.18
Lightbox

Inverted Reception Desk

This inverted lightbox is made with Chroma. When mounted to existing millwork, it invites the outside inside to play with light in interesting ways. Choose high or low sizes.
Create your Signature
Lightbox Inverted Reception Desk
What you get

A high 48" W x 38" H x 11.5" D (965 mm x 1219 mm x 292 mm) or low 72" W x 26" H x 11.5" D (660 mm x 1829 mm x 292 mm) inverted Chroma lightbox that installs to existing millwork.

Design Choice

— High or low size
— Choose from 250 colors

Product Features

— Chroma in 1" gauge with Glacier finish for light transmission
— Installs easily to existing millwork (not included); not a stand-alone fixture
— Proprietary light fixtures for optimal lighting
— Designed for easy access to lighting; millwork must also allow lighting access
— Comes with a multi-channel RGB controller, allowing lighting color to be changed independently on top and bottom to create a blending effect
— Installs using a lift-and-drop, so overhead space must be clear for the full height of the lightbox

Lead Time

Three weeks (not including transit time)
Chroma loves to get lit up, but with all the surfaces and edges of an inverted box your choice of color will be even more awesome.
Material
Chroma
Radiant Resilience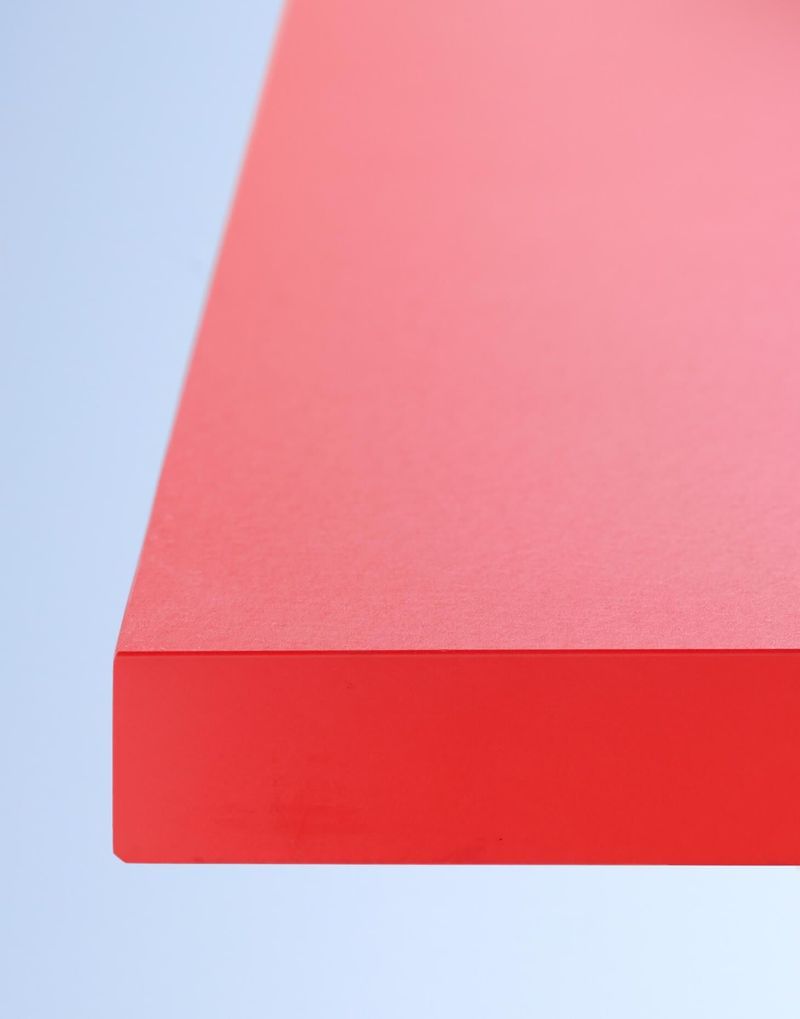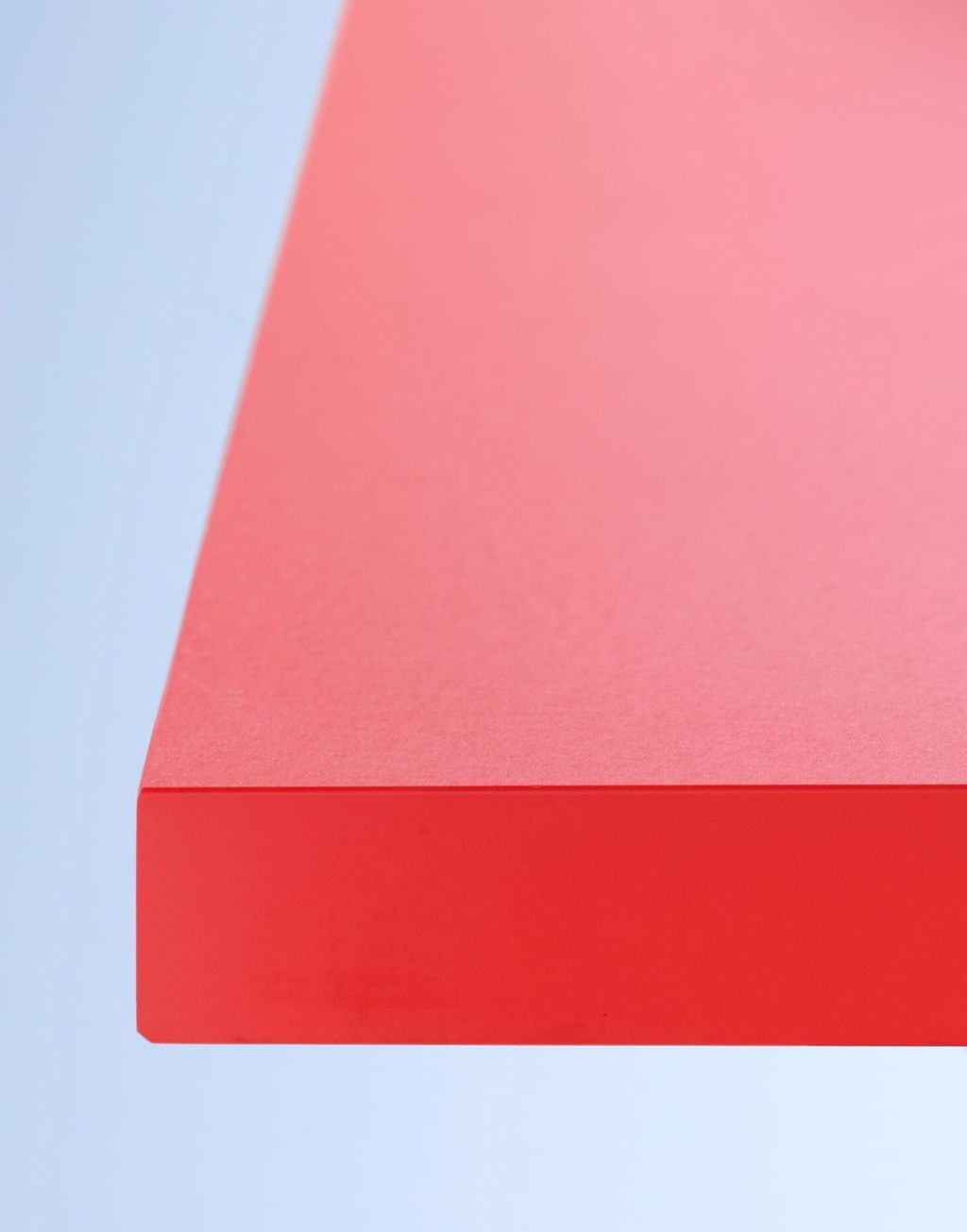 Chroma is a thick, durable solution that holds up to horizontal applications like tables, benches, boxes, and counters. Chroma carries light and is gorgeous in 250 colors.
Product Details
Features and Hardware
Corner Seam

High Size

48" W x 38" H x 11.5" D

Low Size

72" W x 26" H x 11.5" D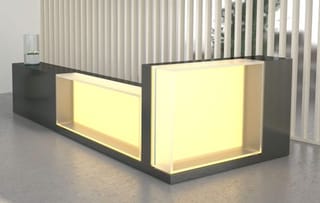 In the picture
Lightbox Inverted
Reception Desk
Material  |  Chroma
Color  |  RGB lighting
Shown with Qty. two
Download Image
Other Products you might like