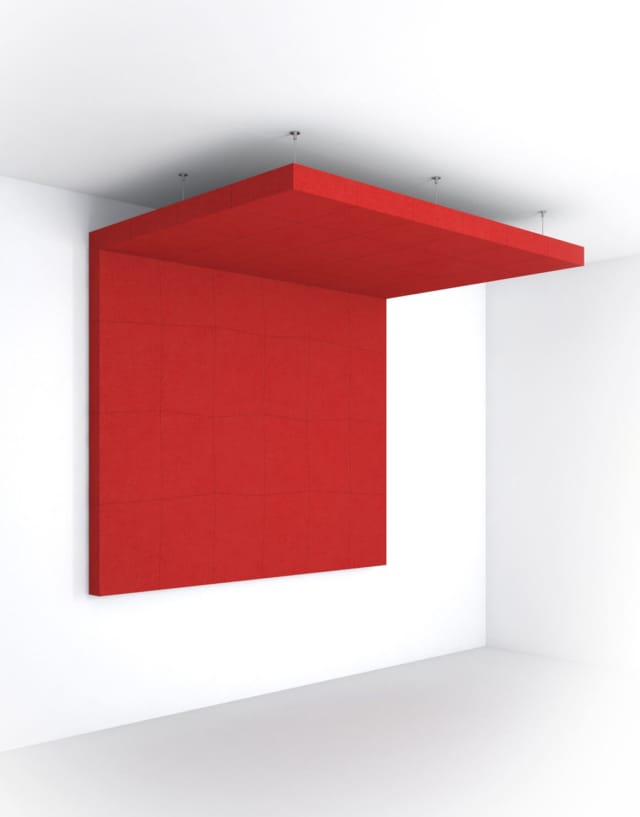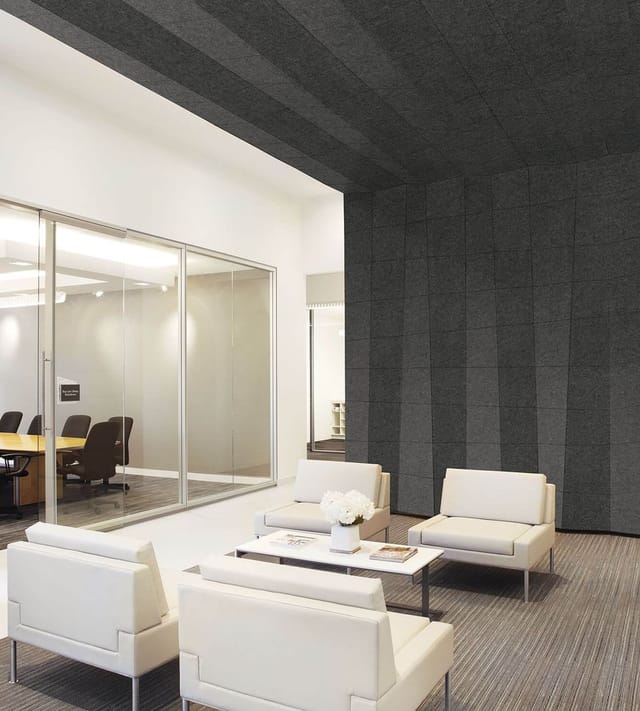 350.07
Seeyond

Wall-to-Ceiling Feature

This wall-mounted, ceiling suspended, solution made of PET Seeyond felt is NRC rated for sound absorbing capabilities and has a Class A fire rating.
Create your Signature
Seeyond Wall-to-Ceiling Feature
What you get

One Seeyond Wall to Ceiling Feature with a minimum width and height of 50" (1270 mm) and a maximum width and height of 480" (12195 mm) for both the wall and ceiling portion.

Material Choices

Sola Felt

Design Choice

— Height and width
— Pattern
— Sola Felt color

Product Features

— Seeyond has an NRC rating of 1.10 (Alpha W 1.00).
— Made of 1/4" (6 mm) PET felt
— Carries a Class A fire rating (US only)
— Easy to install
— Average depth of feature is 4" (100 mm) and will depend on the design

Lead Time

Two weeks (not including transit time)
Explore five unique pattern styles, and a 14 color palette to create awesome areas of visual interest that sound great too.
Shift Angles


with 5 Pattern Options
A group of closely fitting polygon shapes makes up the five pattern options available with Seeyond.
Court

Tilt

Cusp

Billow

Kink
Choose Color


Create Comfort

Made using our PET technology and 50% post-consumer recycled material, Sola Felt is available in 14 colors.

Sola Felt
Design Tools
Design an Enclosure
From Wall to Ceiling
Our design tools help you explore the possibilities of Seeyond. Adjust pattern and color to imagine a solution in your project space.

Seeyond Design Tool
Product Details
Features and Hardware
Labelled Tiles

Reference their assembly location

Backplate ID

Corresponds to Tile

Easy to Attach

Backplates

Tile installation

Start from the bottom left corner
Soft Geometry
Control Sound with Seeyond
These modular products are made of acoustic Sola Felt, so you can create comfortable spaces with soft acoustics.
Learn more
Other Products you might like