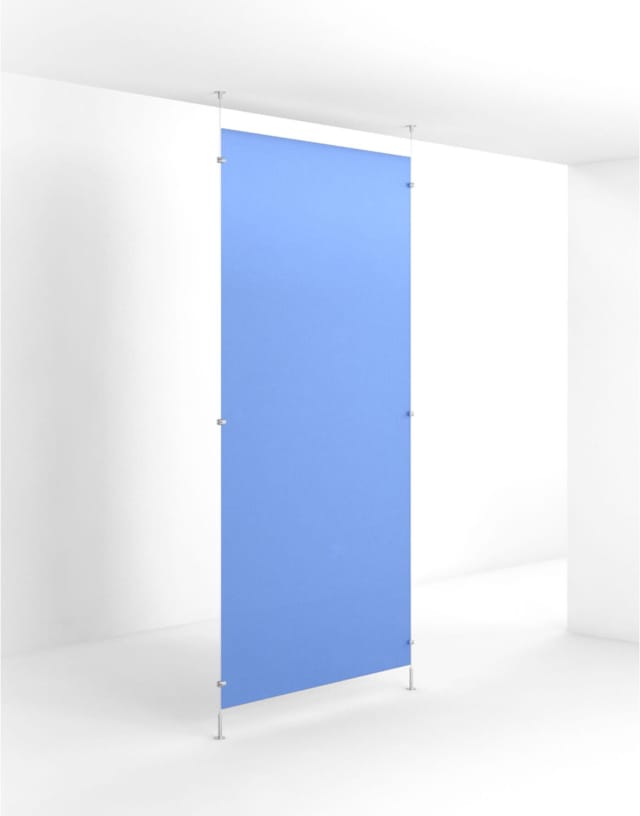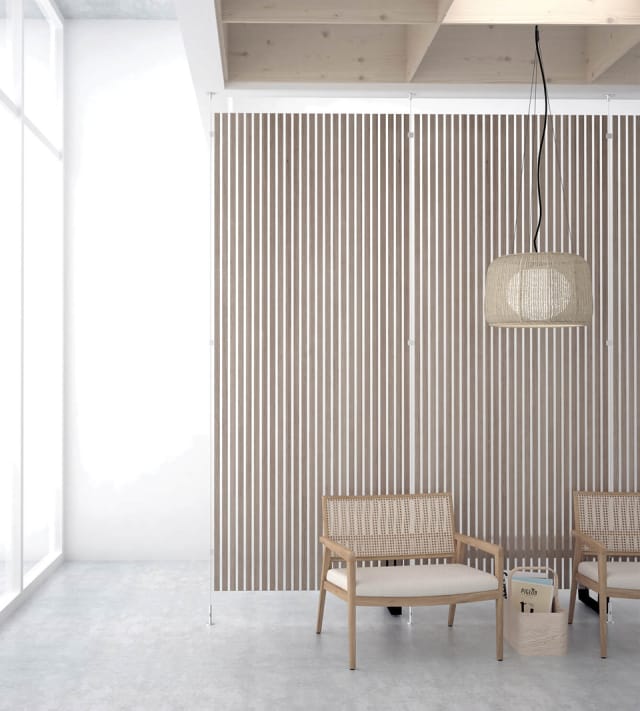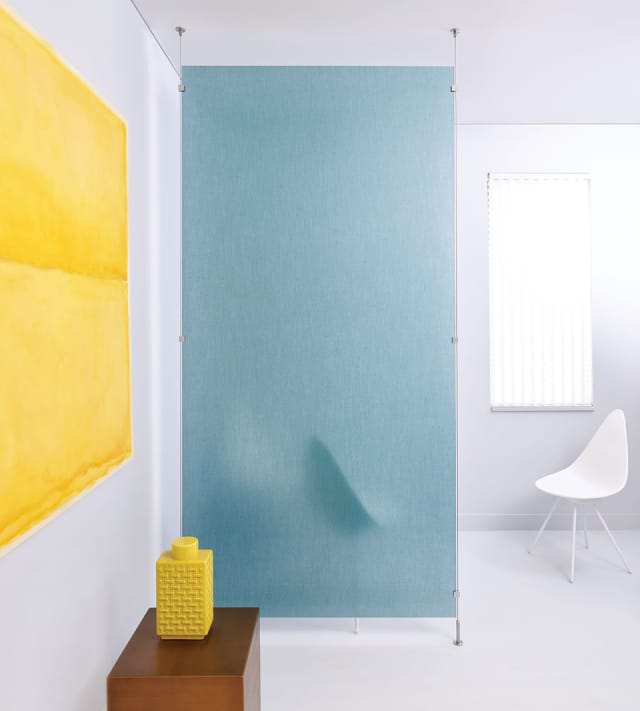 Dello
Dello

Partition

Go frameless and create space with this suspended solution you can still customize to your needs and signature style.
Create your Signature
Dello Partition
What you get

One 48" × 96" × 3/8" (1220 mm × 2440 mm × 9.5 mm) Varia panel with Suspend hardware.

Design Choice

— Color and pattern options
— Stainless or Black Oxide hardware finish

Product Features

— One 48" × 96" × 3/8" (1220 mm × 2440 mm × 9.5 mm) Varia panel is the smallest unit. Widths larger than 48" will use additional panels. Smaller sizes will be cut from the full panel
— Partition has a 12" × 18" (305 mm × 455 mm) minimum and a maximum ceiling height of 174" (4420 mm) for a 96" (2440 mm) tall panel
— Supplied with optional drop ceiling hole cover.
— Should be anchored to the deck above a drop ceiling

Lead Time

Three weeks (not including transit time)
Endless Varia material styles let you push the limits of your project specs with patterns, colors, HighRes imagery, and more.
Material
Varia
Dynamic Translucency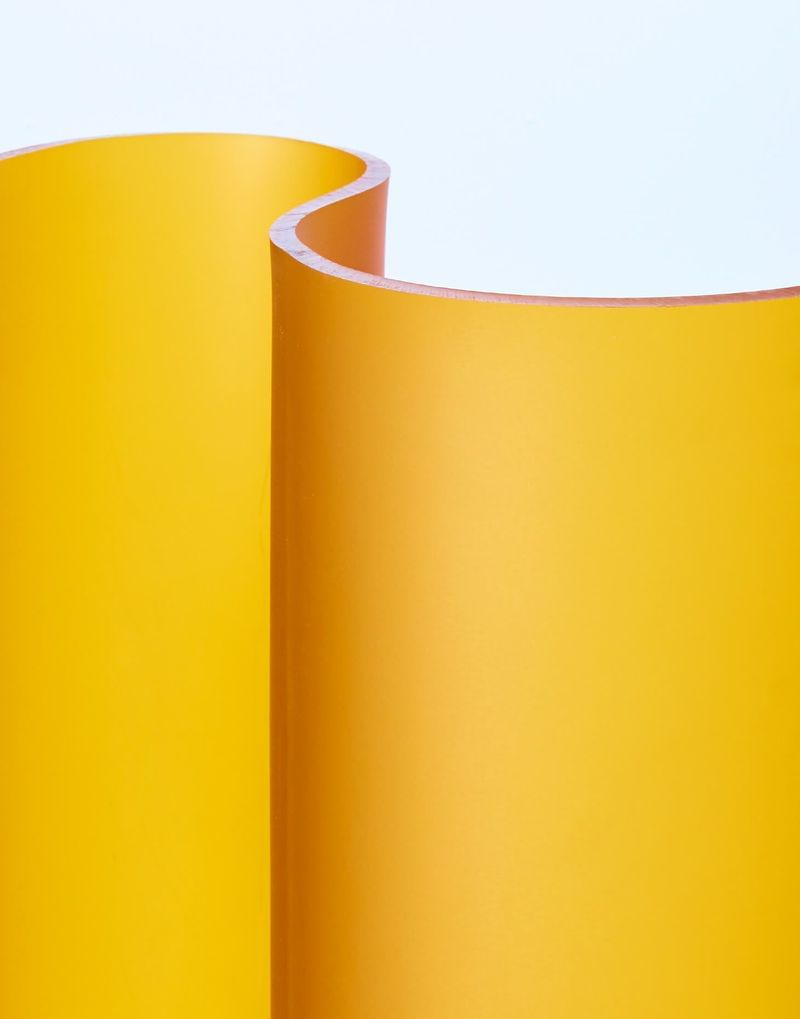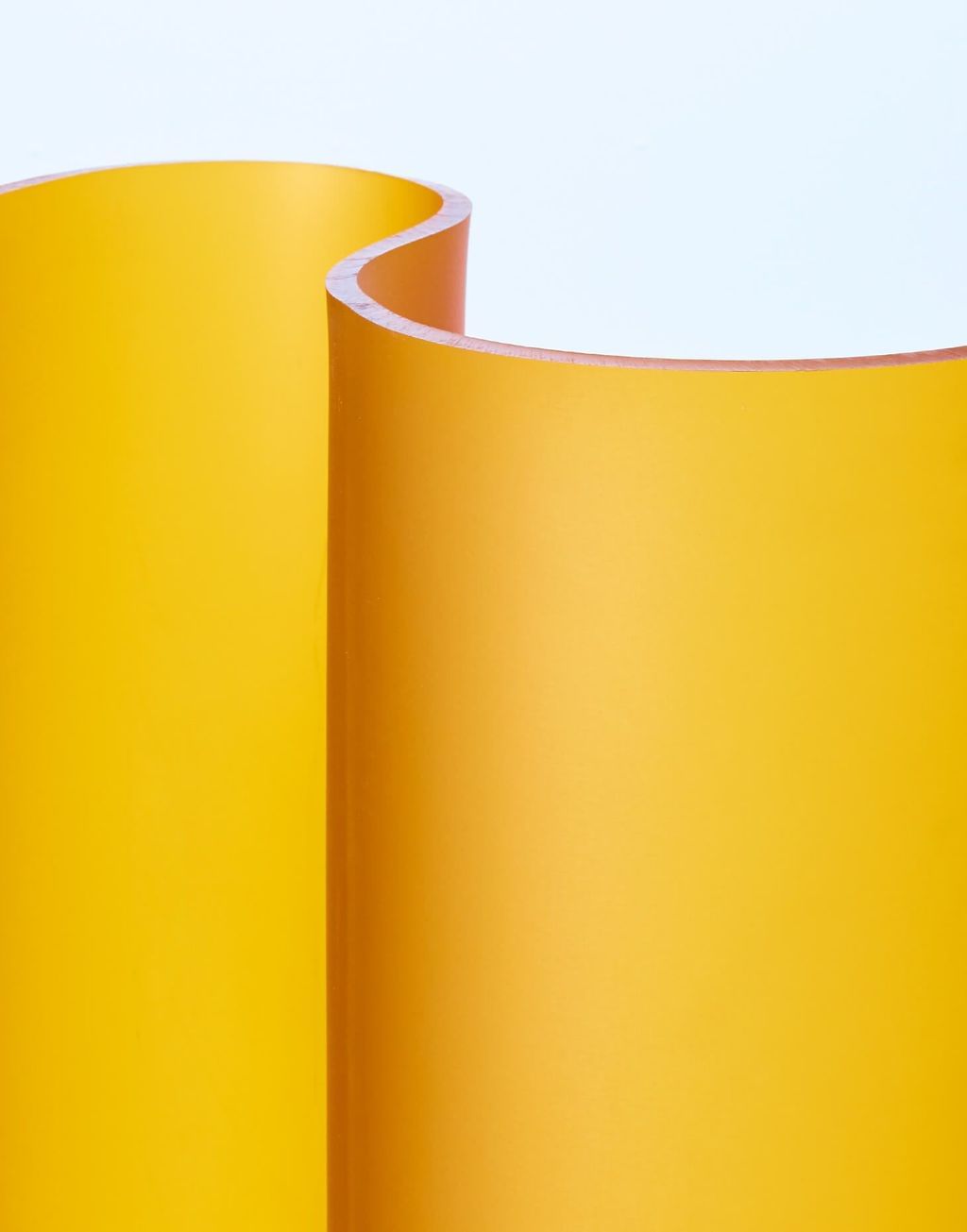 Our translucent Varia can be left clear, colored with a range of timeless options, or add patterns to make a unique statement.
Hardware
The Finer Touches
Details That Matter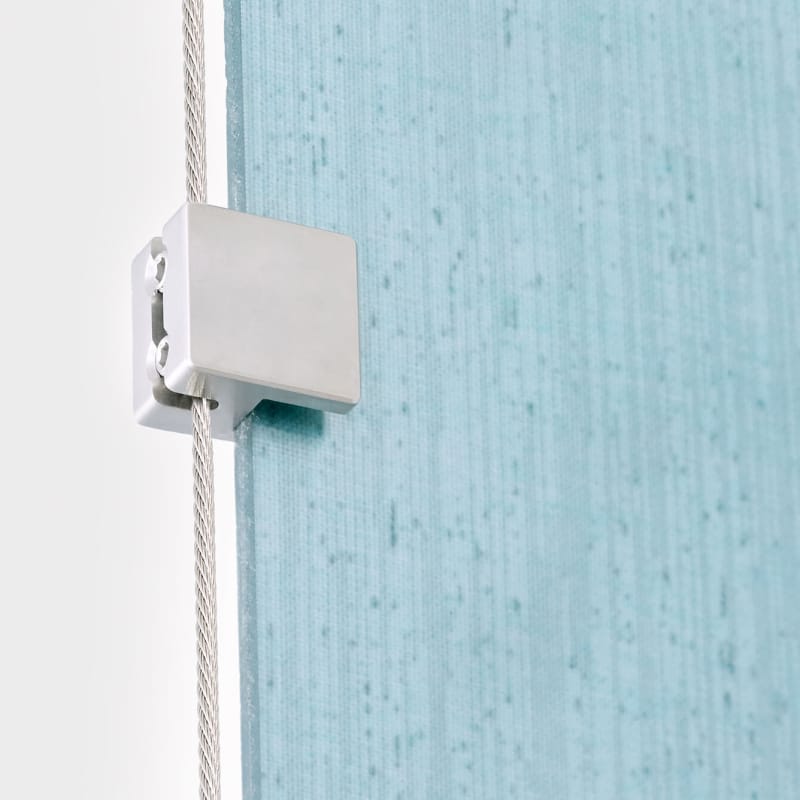 The Suspend hardware is the result of design, engineering, and materials coming together to create the most efficient suspension system. Available in Black Oxide and Stainless steel finishes.

Product Details
Features and Hardware
Dimensions

48" × 96" × 3/8" (1220mm × 2440mm × 9.5mm)

Cable Tensioner

Smooth Side Fastener

Configuration

Straight with option to add panels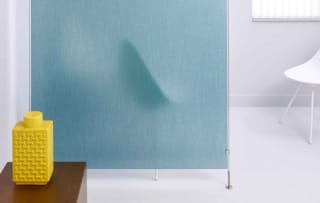 In the picture
Dello
Partition
Material  |  Varia
Interlayer  |  Hem, Paine
Hardware Finish  |  Stainless Steel

Download Image
Other Products you might like