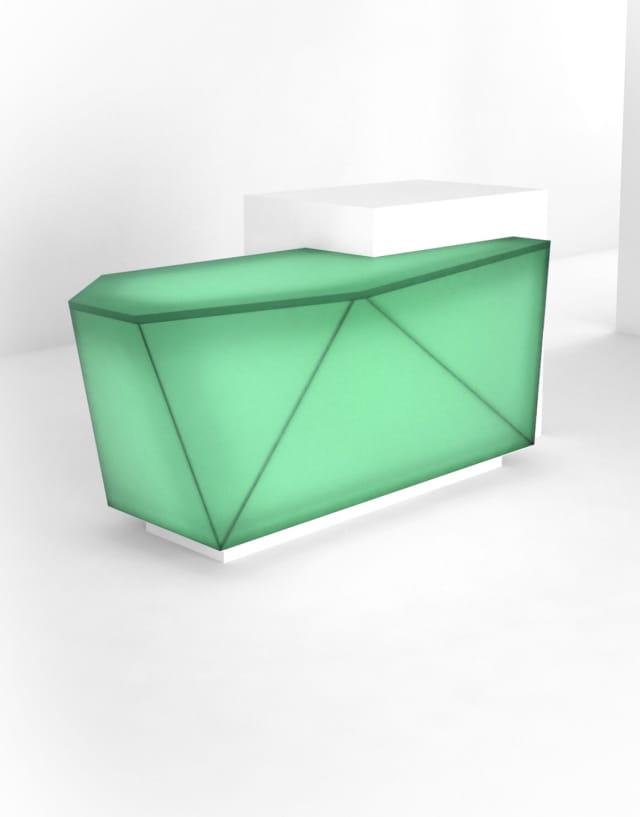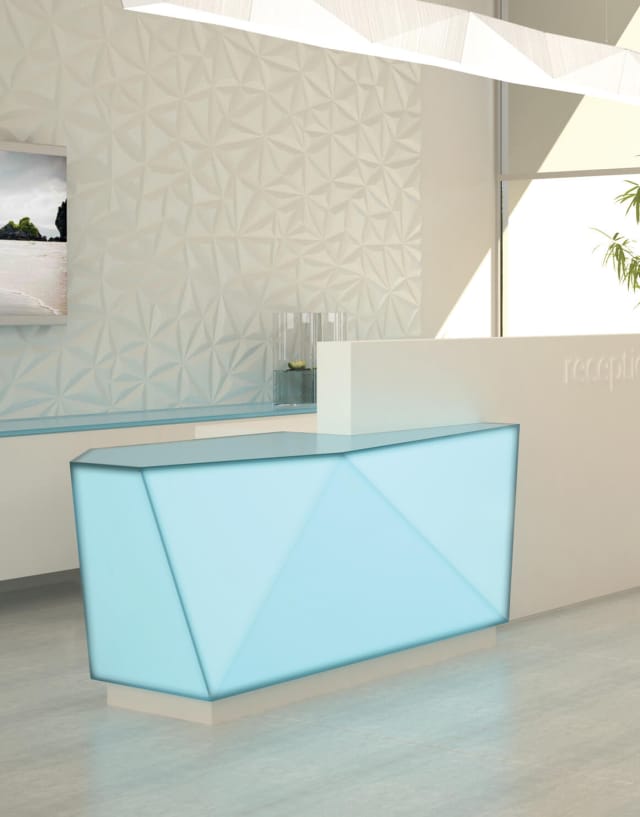 600.19
Geometric Lightbox

Wrapped Reception Desk

Structural, left or right orientated, and beautiful. This product mounts to existing millwork, and is constructed with light loving Chroma. Proprietary lighting included.
Create your Signature
Geometric Lightbox Wrapped Reception Desk
What you get

A right or left side geometric Chroma lightbox that installs to existing millwork.

Design Choice

— Left or right side orientation
— Choose from 250 colors

Product Features

— Chroma color in 1/2" and 1" gauge includes a diffusion layer called Powder for even light diffusion
— Installs easily to existing millwork (not included); not a stand-alone fixture
— Designed for easy access to lighting; millwork must also allow lighting access
— Utilizes our standard, proprietary Focal series indirect lighting solution

Lead Time

Three weeks (not including transit time)
With the Powder diffusion layer we include with Chroma, your color choice is wonderfully distributed across this products many surfaces.
Material
Chroma
Radiant Resilience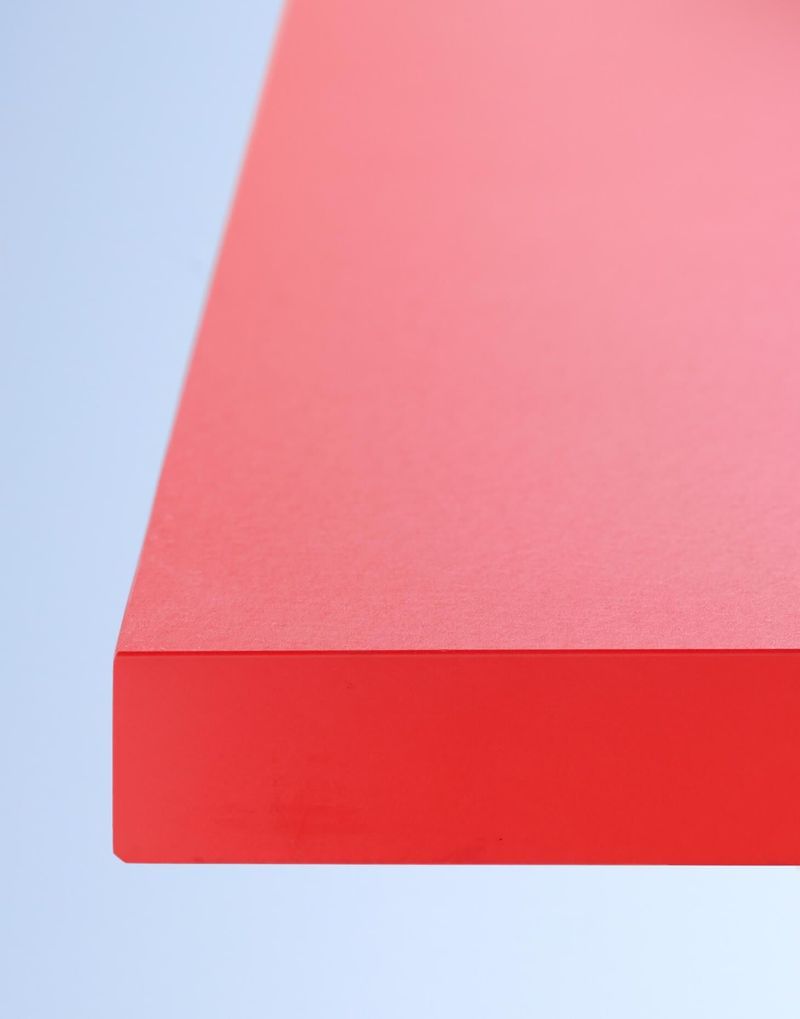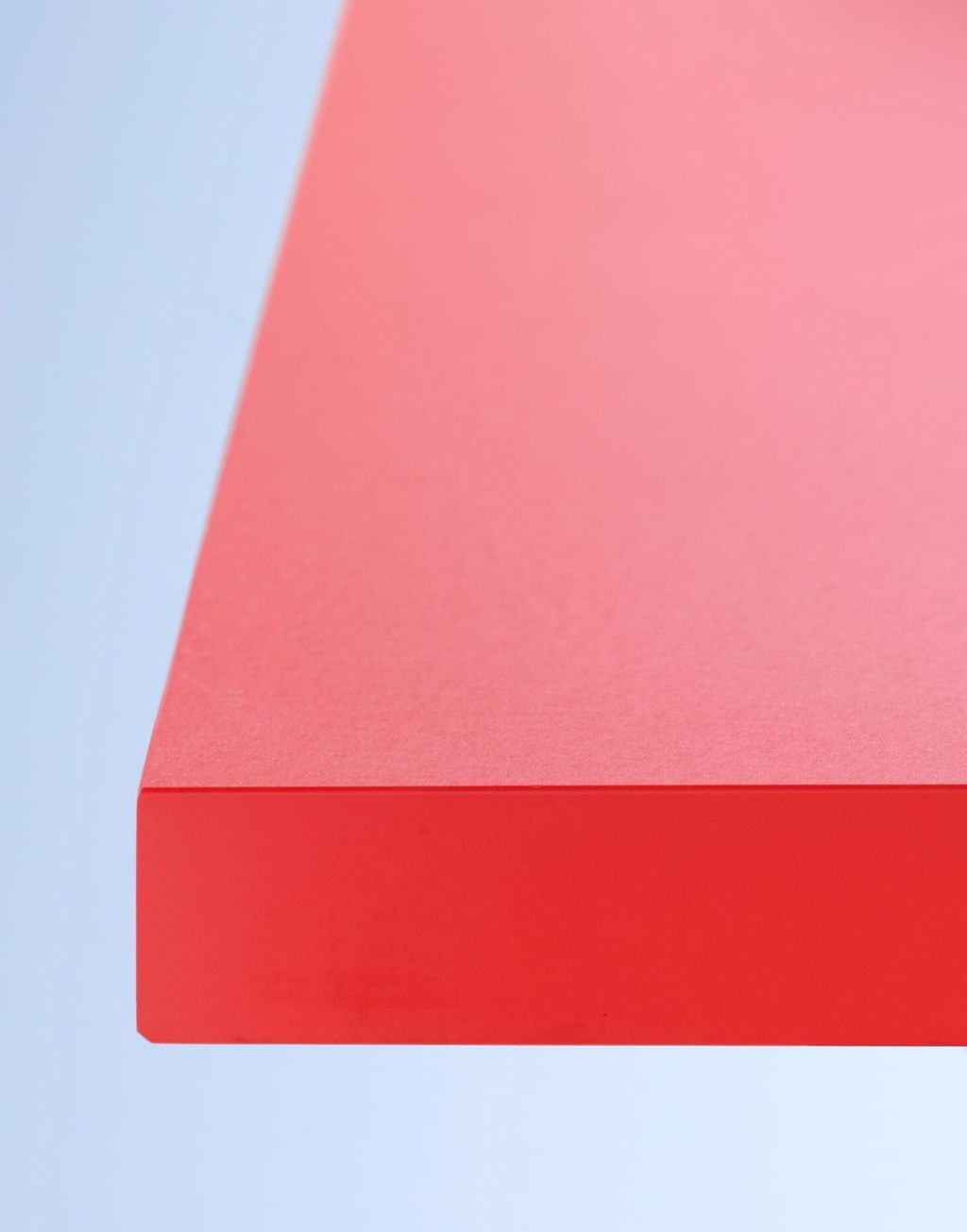 Chroma is a thick, durable solution that holds up to horizontal applications like tables, benches, boxes, and counters. Chroma carries light and is gorgeous in 250 colors.
Product details
Features and Hardware
Dimensions

27" W x 70.22" H x 28" D

Corner Seam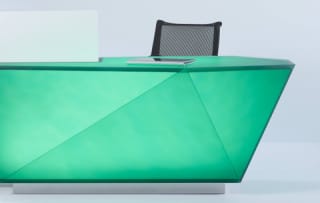 In the picture
Geometric Lightbox
Wrapped Reception
Material  |  Chroma
Color  |  Jewel B11
Download Image
Other Products you might like