Mobi

Magnetic Markerboard

Mobi is a free-standing, two-sided mobile magnetic Glass Markerboard.
Create your Signature
Mobi Magnetic Markerboard
What you get

One 39.37" x 73.83" x 22.52" (1000mm x 1875mm x 572mm) mobile magnetic glass markerboard.

Design Choice

— Gloss or Matte finish

Product Features

— Tempered low iron glass
— Magnetic board
— Encased glass design
— Quiet and smooth casters
— Matte finish is short throw projectable


Lead Time

Three weeks (not including transit time)
A mobile blank canvas ready to capture your ideas anywhere you collaborate.
Design
Details
From Top to Bottom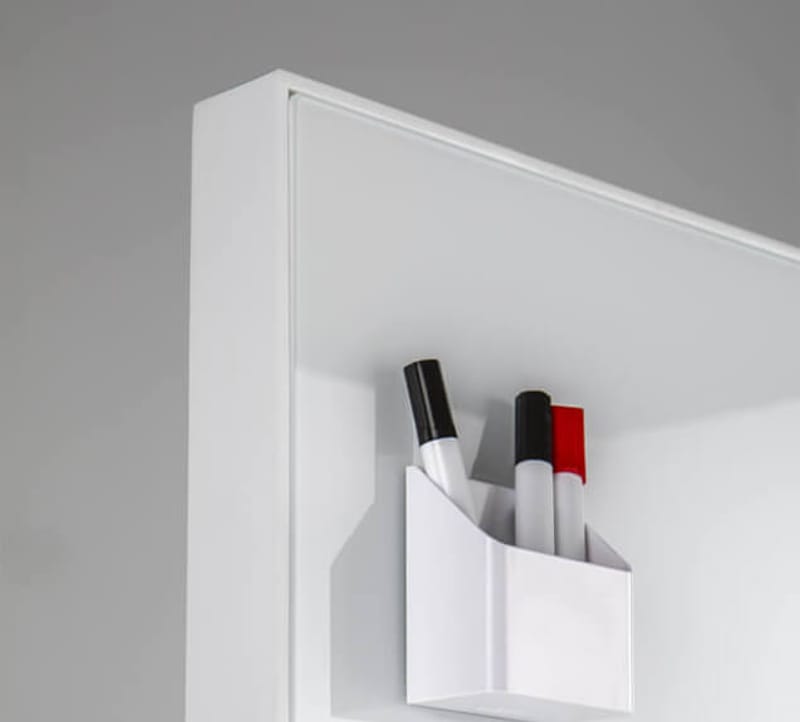 Mobi features a clean, modern design with a minimal frame, encased glass, and smooth, quiet casters. 
Product Details
Features and Hardware
Dimensions

39.37" x 73.83" x 22.52" (1000mm x 1875mm x 572mm)

Detailed Design

Encased glass frame

Easy to Clean

With standard spray-on cleaners
Other Products you might like