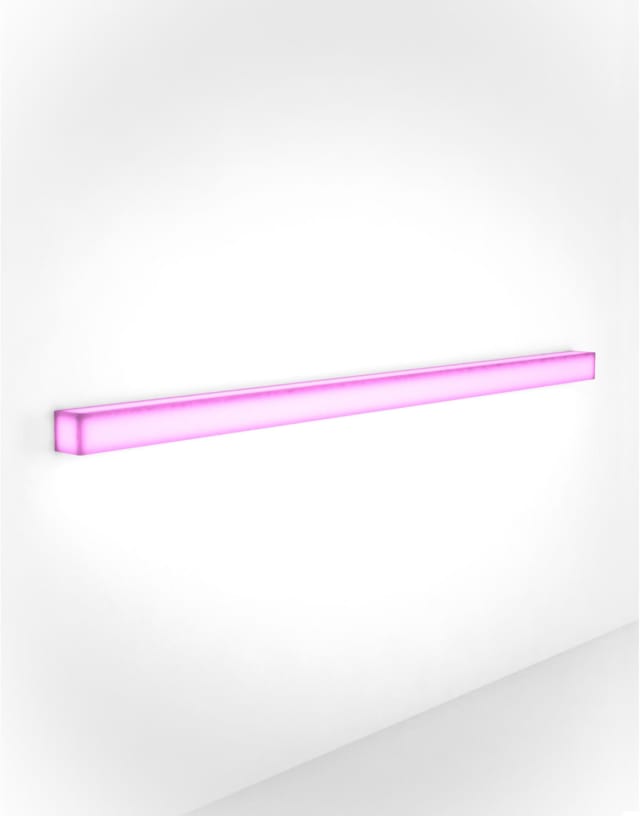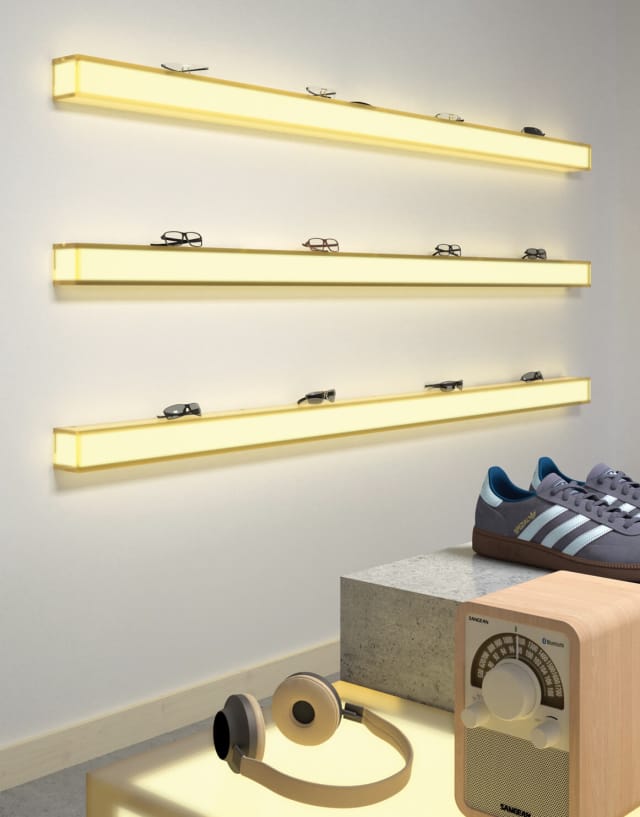 500.03
Lightbox

Chroma Shelving

Fabricated with Chroma, this box's minimal hardware lets light do all the talking from all of its five exposed sides. LED lights included for optimal illumination.
Create your Signature
Lightbox Chroma Shelving
What you get

Six small 48" (1220 mm) or three large 96" (2440 mm) Chroma lightbox shelves

Design Choice

— Small or large size
— Choose from 250 colors

Product Features

— Chroma color in 1/2" gauge includes Powder finish for even light diffusion
— Easy attachment to the wall with aluminum angle provided
— Fabricated box with minimally visible hardware
— Weight-bearing: 40 lbs (18 kg) per shelf
— LED lights for optimal illumination
— Light on all five exposed sides
— Utilizes our standard LT series natural white lighting solution

Lead Time

Three weeks (not including transit time)
Whether you use it to display objects, or as a design feature in its own right, Chroma's light loving qualities get noticed.
Material
Chroma
Radiant Resilience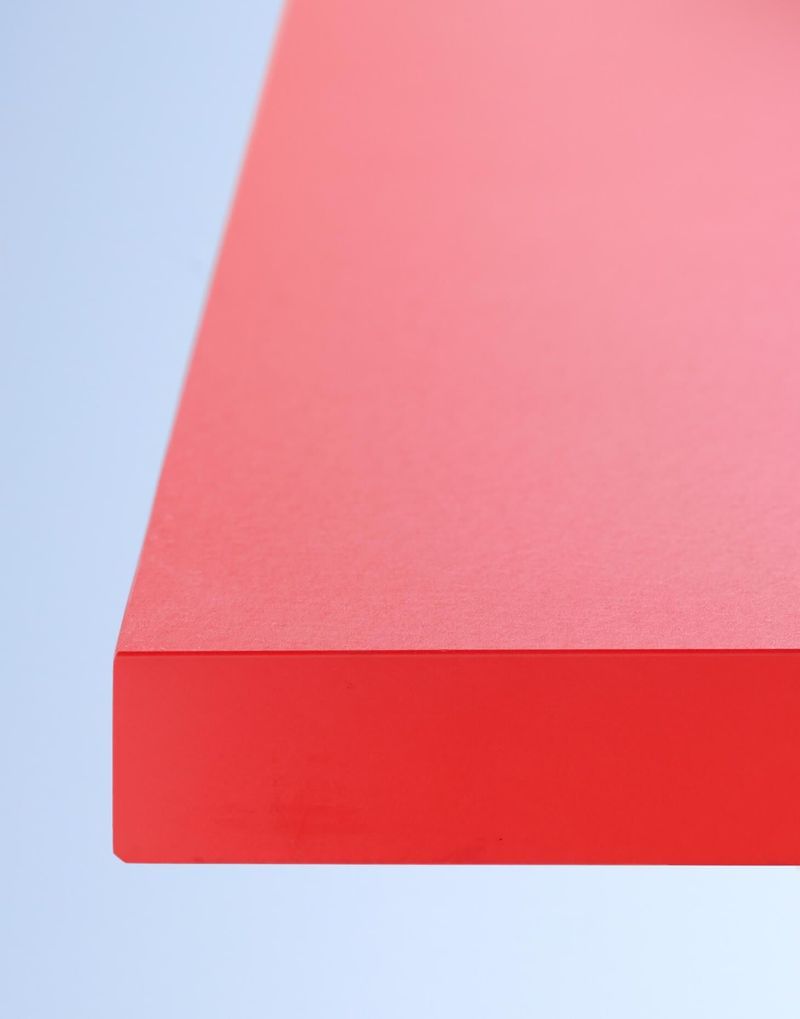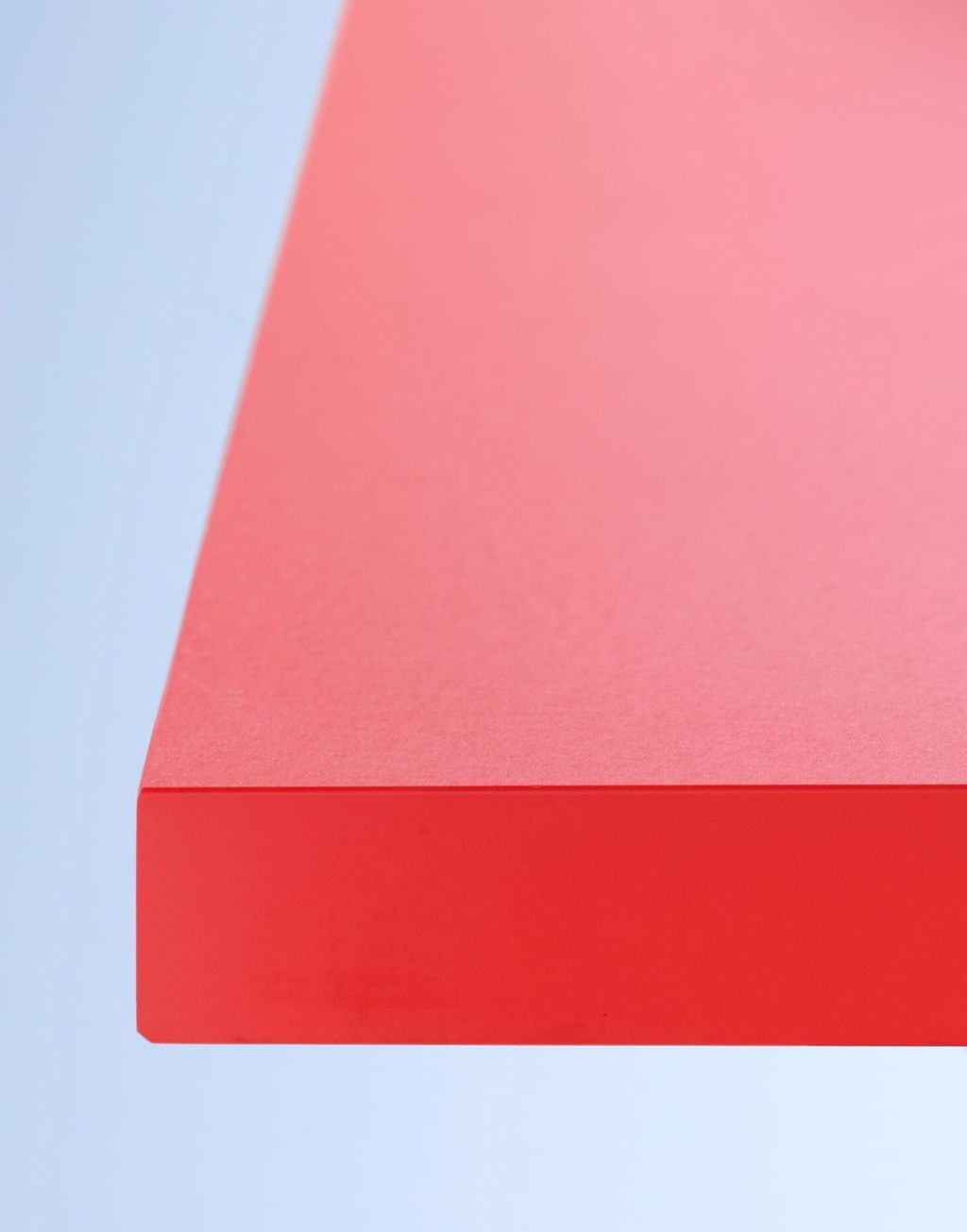 Chroma is a thick, durable solution that holds up to horizontal applications like tables, benches, boxes, and counters. Chroma carries light and is gorgeous in 250 colors.
Discover Chroma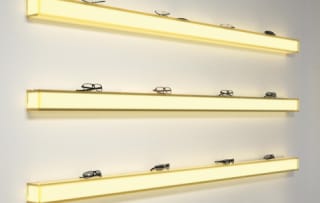 In the picture
Lightbox
Chroma Shelving
Material  |  Chroma
Color  |  Butter Y18
Size  |  Large
Download Image
Other Products you might like